Ferhenga Etimolojiya Kurdi
11,95 €
Weşanxane: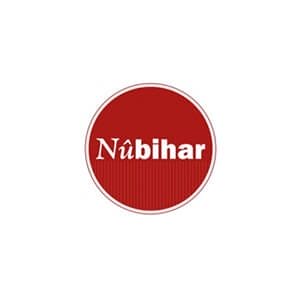 Nûbihar
---
Ferhenga Etimolojiya Kurdi
11,95

€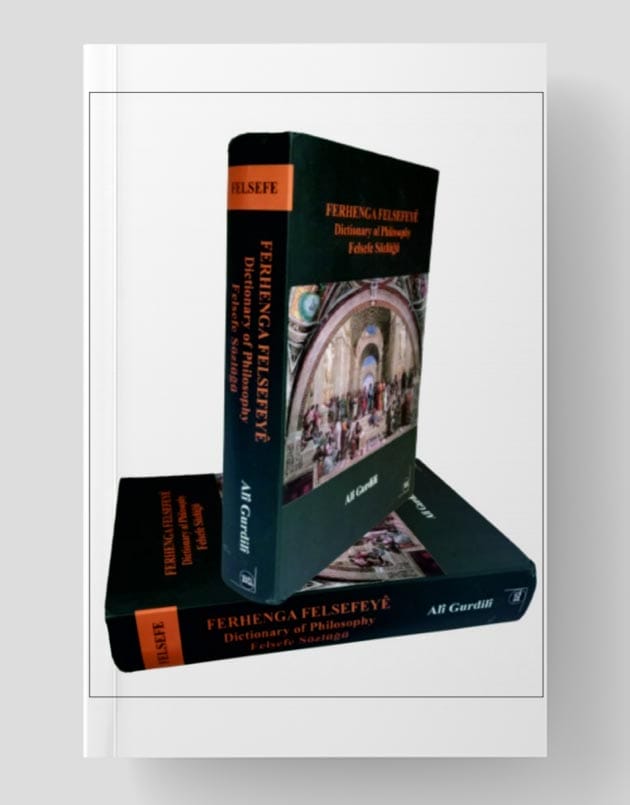 Ev cara sêyemîn e ku ez bi hûrî vî karî dixwînim. Bêguman ew guhartinên tê de çêbûne li gor pêşniyazan asta strûktûra ferhengê di her warî de bilindtir kir; jixwe meram jî ew bû ku ev xebat û lêgerîna bi salan liberxwedayî bi şêwakî zanistî li gor mercên ferhengdanînê bikeve nav destên pispor û xwendevanan. Min zanî daxwaz ji bo berpakirina lêgerîneke weha wê pir bin; lê ji min re ne aşkere bû di destpêkê de ku xwediya wê Keça Kurd wê çiqas wan gotir bike. Ji ber ku pir caran meriv rayên xwe dide bi daxwaza tekûzkirina destnivîsekê, çiqas kes wê bixwînin, dewlemend dibe û kêmanî kêmtir dibin. Lê pir caran li şûna spasiyê, xezeban bi ser merivan de tînin û tê xuyakirin ku xwediyê wan rayan çiqas şûndamayî ne. Lewma jî min ji nivîskar K. Kurd pirsî, ku ew rexneyê wekî pêşdabirina kar dipejirîne yan na? Bersiv erênî bû, bo wê hoyê jî min xwest destnivîsê bixwînim û dîtinên xwe bibêjim. Di zimanê Kurdî de ji ber nebûna ferhengeke tekûz ya etîmolojiyê, pir kes gelek caran ji xwe dipirsin, ma ev peyv, ev bêjehevgirtina ji kuderê hatiye û di çi demê de peyda bûye û li gor têgihîştina xwe wan rave dikin. Cigerxwîn di Hawarê de (hej. 16) bi sernavê "Xeyalên Cigerxwîn" peyvên mîna Îbrahîm, Kîsra, Kîxwa, Zardeşt, Nûh û hinên din li gor dîtina xwe etîmolojiya wan numa dike. Hewildanên weha di çapemeniya Kurdî de di sedsala borî û ya nû de berdewam bûn û wê berdewam bin. Ev pirsa ne tenê mirovên zana mijûl dike, lê mirovên nexwendî jî; berî sî û yek salan Bekoyê nanpêjê nexwendî li Efrînê çend gotin ji min re gotin û ewên nedizanîn jî ji min pirsîn. Tu kesê kanibe bersiva hemî peyvan bide tuneye, lewma jî pêdivî bi ferhengan heye. Rewşa me ya ferhengvanî bi gelemperî jar e, tevî dewlemediya zimanê me… Lê ta niha jî ferhengeke me ya Kurdî bi hemî zaravan tuneye ku arîkar be ji bo xwendevan û lêgervanan. Erê, hewildan bûne û rêzdarî ji xebata her ferhendanerekî re, ku bi qasî şiyana xwe berhema xwe belavkirî; lê ferhengên, bi taybetî jî yên mîna ferhenga etîmolojiyê tenê di destpêka sedsala 21an de du nav jê belav bûne; yanê çiqas ziyan li zimanê me yê dêrînî bûye û çiqas peyv hatine hindabûn û çiqas jî wê hîn bê şîrove bimînin! Divê ez li vir jî wan herdu ferhengên belavbûyî binavînim: Ferhenga pisporê fonêtîka Kurdî Kurdnas R. P. Tsabolov ya bi sernavê Rûsî bi du bergan belavbûyî: Êtîmologiçêskî Slovar Kurdskovo Yêzîka berg 1, Moskva 2001 û berg 2, Moskva 2010. Ez pir şa bûm çaxa min ew li pirtûkxaneya zanîngeha Bonnê dîtin; lê gava min 80î peyvên pêşîn xwendin ez tenê rastî peyvên Erebî û Tirkî hatim. Peyva 81ê weha hatibû: (Alûh, halo, helo helû, aylo) ew pispora dinivîse ku bingeha van hemî forman di Avestayê de heye û bi Avestayî peyva me ya em Kurmanc jê re dibêjin "eylo" û Soran bi "hello" dinavînin û bi Avestayî "erezifya" hatiye. Lê tu pêwendiyên peyva Avesta û formên li jor hatine bi hev re tune ne. Ez li wê rayê me û herweha pispora Avesta C. Riminucci û hevjînê wê S. Haynê yê bi 34 zimanan zane yekray bûn, ku tu pêwendiyên "erezifya" û eylo bi hev re tune ne, piştî me li ferhenga C. Bartholomae temaşe kir. Bi xemgînî min rûpelên wê dane hev. Berhema din ya zanayê Kurdî navdar Cemal Nebez e, ew di bin navnîşana Wişenamekî Etîmolojyayî Zimanî Kurdî sala 2008an belav bûye. Ew ferhenga xebata salên dûr û dirêj e, karekî hêja ye di dîroka etîmolojiya zimanê Kurdî de. Karê sêyemîn berhema Keça Kurd ya bi navê Ferhenga Etîmologiya Zimanê Kurdî ye ku ji min xwest ez van çend rêzan binivîsim. Bi şahiyeke mezin min erê kir, ji ber ku ev lêgerîn ya yekemîn e di dîroka ferhengvaniya Kurdî–Kurmancî de, berhemeke weha ji aliyê ferhengvaneke Kurd ve tê belavkirin. Ev lêgervana, ne ji dervayî zimanê Kurdî hatiye, lê ji maka zimên hatiye, ziman xwe bi navê wê dinasîne, ew dayik e, zimanê dayikê, ne yê bavikê; wekî her dayikeke Kurd, wê jî peyvên Kurdî bi lorîn û stranên xwe di hişê zaroyên xwe de çespandine. Keça Kurd, hewildaye çi zane li ser kaxetê tomar bike, ew pirsî ye, pişta xwe daye jêderinan; çi jî nezaniye, hiştiye ji pisporine din re. Ev metoda jî rast e, lewma karê etîmolojiyê karekî nû ye di dîroka zimanzaniya Kurdî de, ji ber wê yekê jî karê mezin hîn li pêş e. Ev lêgerîna digel ewên li jor navhatî, bingeh in bo xebatên din ku wê hîn di pêşeroj û pêşesalan de bêne kirin bo ferhengên tekûz yên etîmolojiya Kurdî. Lêkolîn di vê biwarê de belkî dijwartirîn kar be di ferhengvaniya Kurdî de; ew kesên dixwazin jiyana xwe terxanî vê biwarê bikin, divê rast pispor bin; xwedî zanîna pir zimanan bin; yên mirî û zindî ji malbata zimanê Kurdî, zimanê dirawsêyan û çend zimanên din ên kelepûra Kurdî pê hatine nivisîn, mîna Rûsî, Înglîzî, Fransizî, Almanî û yên din bizanibin. Lêgerîna ferhengvana Kurd Keça Kurd di wê babetê de karekî hêja ye, ew bi canfîdayî, bi wicdanî hatiye amadekirin û bi vî karî, wê dilsozê berhemeke zimanî pêşkêşî gelê xwe kiriye.
Gihandin
Marshallstraße, 10 35394 Gießen.Hemî siparîş bi hejmareka DHL'yê ya şopandinê  tên şandin. Kargoya siparîşên di ser 50 €  re her car belaş e. Di dema erzankirin û xelatan da, dibe ku dema gihandina siparîşê ji ya demên normal dirêjtir bibe. Di dema firotina bierzanî û xelatan da, dibe ku dema gihandina siparîşê ji ya demên normal dirêjtir bibe.
Vegerandin
Mak pirtûk, di navbera 30 rojên kirînê de (14 rojên di dema firotanê de) guhertin û paşvegerandina berhemên xisarnedîtî qebûl dike, (lê) bi şertê hûn meqbûza resen nîşan bidin. Li welatê ku danûstandin lê hatîye kirin, li her dikana xwe, em vê xizmetê ji we re dikin. Karê paşvegerandina we bi pirranî di navbera hefteyekê an hefte û nîvekê tê kirin. Piştî me kar û barê paşvegerandina we temam kir, em ê ji we re emaîla agahdarkirinê bişînin. Piştî ku me karê paşvegerandinê dest pê kir, ji kerema xwe ji rojekê heta 3 rojên karî, xwe li me ragirin heta ku em paşvegerandinê digihînin forma resen a peredayînê.
Alîkarî
Eger pirseka te an şayîşeka te he be, haya me jê çêbike. Email:
[email protected]
Telefon: (+49)-1575 0649613